About Empress Tea Set
The Empress Tea Set symbolizes style, grace and luxury for the modern woman. The design and colors of this set are inspired from the royal prints of Indian ethnic wear. A perfect gift for any occasion or celebration
The Empress tea set comes with four aromatic, visually striking, flavorful high quality loose leaf teas that make the art of tea drinking a luxury affair. In our mission to develop finely designed lifestyle products around specialty teas, we are confident that The Empress Tea Set will redefine tea luxury in today's world.
Inside The Empress Tea Set
One Victoria Glass Tea Kettle & Infuser

Set of 3 Double Walled Kava Tea Cups
Four Aromatic Premium Loose Leaf Teas
Four Yellow Tea Storage Tins
How To Use Video

Product FAQS
Q1. Is Empress Tea Set available for Corporate Gifts?
A1. Yes, we take bulk and custom orders for Empress Tea Set for Corporate & Wedding Gifts
Q2. What kind of customization you can offer for Empress Tea Set?
A2. We offer custom logo printing on the tins and a custom screen over the Empress tea set for corporate gifting. We also print custom marketing material to place inside the box per request. Please note customization only available for order quantities above 50 pcs
Q3. Is there a minimum order quantity for corporate or bulk order?
A3. There is no minimum order quantity as such but we offer attractive bulk discounts for higher order quantities
Q4. Is there a lead time if we want to place a bulk order?
A4. There's no lead time for retail buyers and order gets shipped within a day. For bulk orders there's a lead time of 15 days depending on your order quantity.
Looking for Corporate Gifts?
Stand out with The Kettlery's designer tea gift boxes designed to impress! Empress Tea Gift Set is a perfect gift box for corporate gifts, wedding gifts, housewarming gifts, even anniversary or birthday gifts. Whatever the occasion you cannot go wrong with this beautiful gourmet tea gift box that contains aromatic teas and beautiful glass tea accessories that can be used at home or office! Get amazing discounts when you buy in bulk! Fill the form below to get bulk gifting rates!
Accessories Inside The Empress Tea Set
a gourmet tea gift box with aromatic luxury teas & tea accessories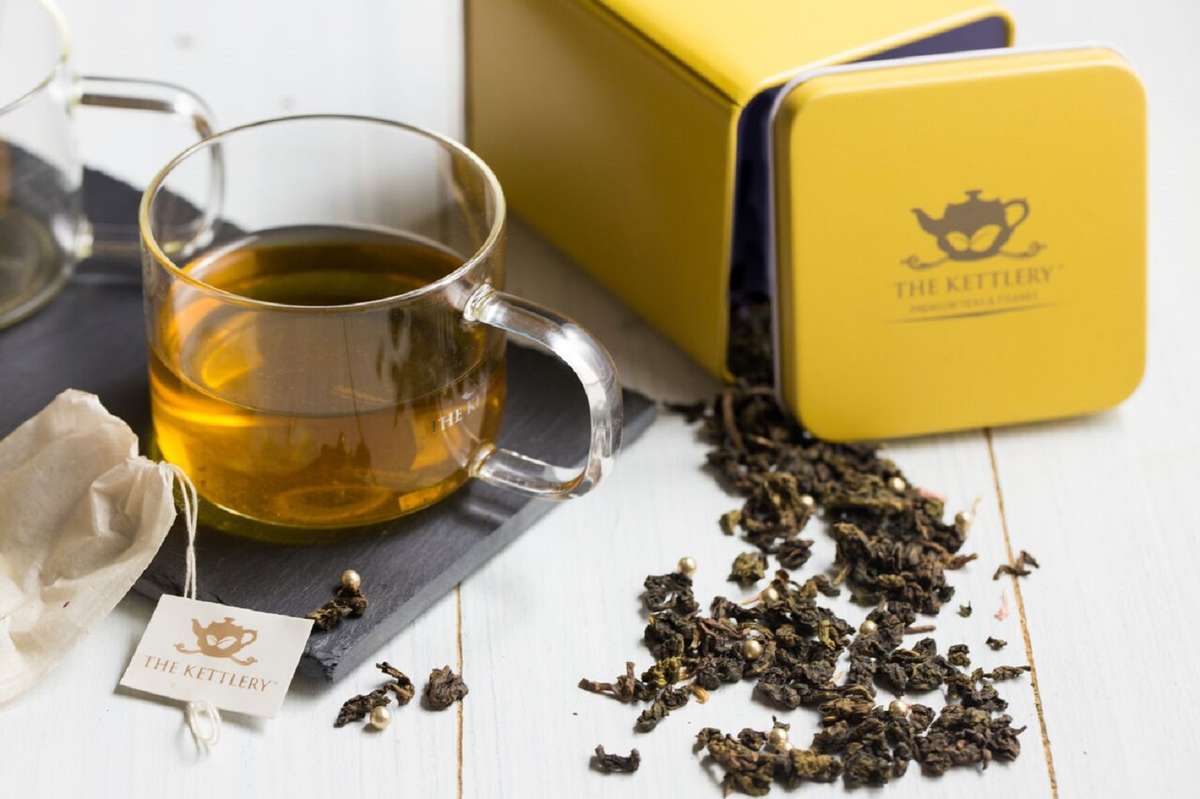 travel friendly food grade designer square storage tins
The Empress Tea Set comes with 4 food grade tea storage tins with airtight lids to safely store and preserve your
aromatic teas
. They are super light weight, stackable, easy to store without taking up too much space and even easy to carry in your purse or bag while traveling! Carry your favorite teas with you wherever you go with our travel friendly tea tins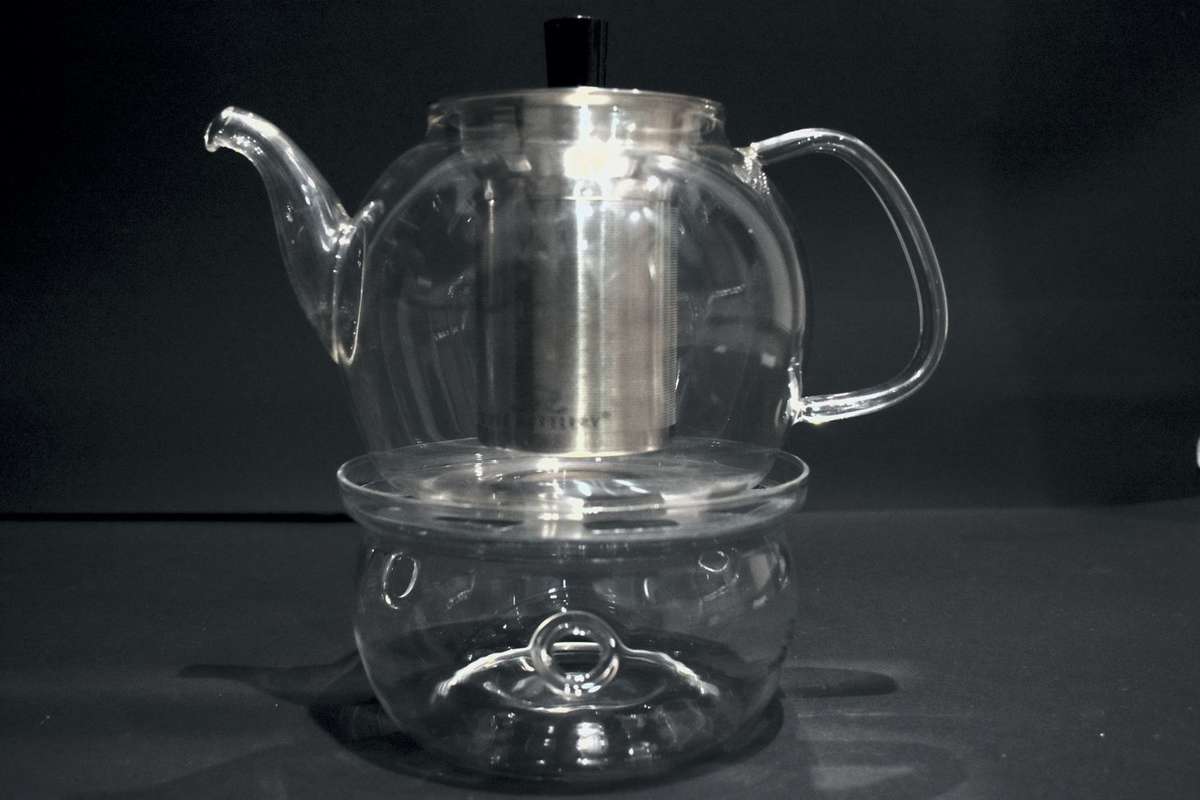 Victoria Tea Kettle & Warmer Set
beautiful clear glass teapot for tea brewing & serving
The Victoria Kettle & Warmer is a part of our
artisanal glass tea kettles
used for tea brewing and serving. The beautiful stainless steel tea infuser and lid with curvy glass body makes this kettle visually striking and super desirable. The Glass Warmer allows you to keep your tea hot for a long time. Serve your
teas
piping hot and in style with Victoria Glass Tea Kettle & Warmer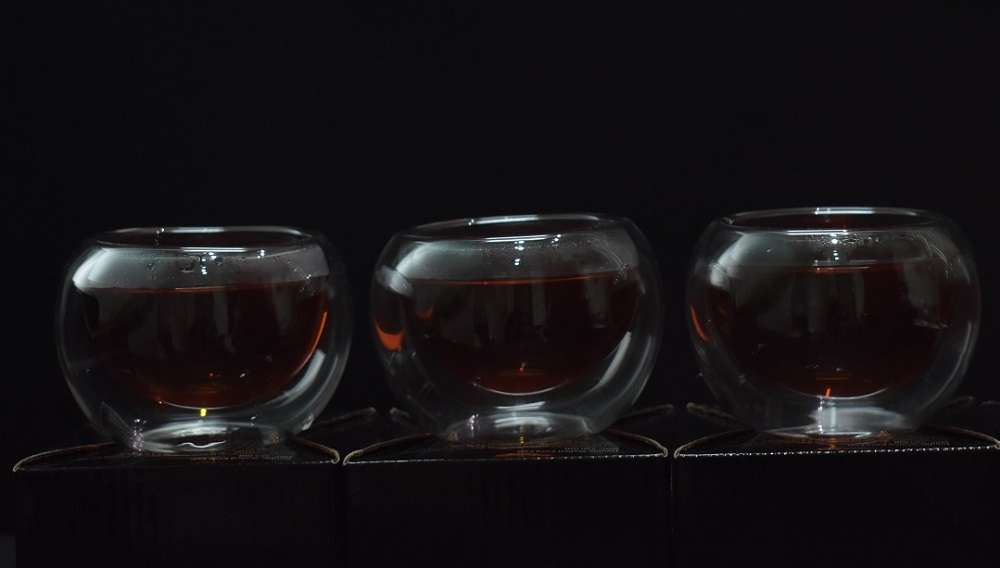 Set of 3 Double Walled Kava Tea Cups
The Double Walled Kava Tea Cups are one of our best selling insulated
glass tea cups
. Small in size they fit right in your palm. The double walled glass insulation protects your hands from heat. Their curvy design make them multi functional to serve not just teas but any beverages, ice creams, dry fruits etc. Use it as a serving bowl or a decorative tea light holder, the Double Walled Kava Tea Cups will beautify any presentation!
Teas Inside The Empress Tea Set