Description
The Kettlery's Gentleman's Tea Set is a tea connoisseur's dream. Featuring the best selection of premium loose leaf Darjeeling teas, Nilgiri teas and Assam teas in a Classy, bold and tasteful gift box. The Gentlemen's Tea Set is a perfect gift for every gentleman tea lover that appreciates the fine taste of a connoisseur straight tea.
Inside The Gentlemen's Tea Set
The beautifully designed Gentlemens Tea Set contains:
3 Darjeeling Teas, 2 Nilgiri Teas, 1 Assam Tea
1 Brew Maker
1 Ivy Tea Glass or Iced Tea Glass
6 Storage Tea Tins
How To Use Video
Product FAQS
Q1. Is Gentlemens Tea Set available for Corporate Gifts?
A1. Yes, we take bulk and custom orders for Gentlemen's Tea Set for Corporate & Wedding Gifts
Q2. What kind of customization you can offer for Gentlemens Tea Set?
A2. We offer custom logo printing on the tins and a custom screen over the Gentlemens tea set for corporate gifting. We also print custom marketing material to place inside the box per request. Please note customization only available for order quantities above 50 pcs
Q3. Is there a minimum order quantity for corporate or bulk order?
A3. There is no minimum order quantity as such but we offer attractive bulk discounts for higher order quantities
Q4. Is there a lead time if we want to place a bulk order?
A4. There's no lead time for Retail buyers and order gets shipped within a day. For bulk orders there's a lead time of 15 days depending on your order quantity.
Gift Wellness & Luxury with Gentlemen's Tea Set
the perfect gift for the perfect gentlemen
Looking for a gift for him - father? brother? husband? boyfriend? clients?
We know it's hard to shop for men! Especially when you are looking for the perfect gift for him. Him who is so perfect that nothing less than perfect can work! We heard you, we feel your pain! Here's what you've been looking for!

The Gentlemen's tea set is a perfect gift for gentlemen tea lovers. It consists of six connoisseur Indian teas including direct from source Darjeeling Teas, Nilgiri Teas & Assam Teas. Six airtight storage tins, one tea maker and one artisanal tea glass. Can be customized for Corporate Gifts. A corporate gift fit for CEO. Fill the form below to get the bulk gifting rates for Gentlemen's Tea Set
Inside The Gentlemen's Tea Set
BPA Free Brew Maker designed to brew hot tea & coffee at high temperatures
Best Mechanical Loose Leaf Tea Maker
The Kettlery's Brew Maker is a revolutionary product that allows you to experience the real flavors of
premium loose leaf teas
. The Brew Maker uses the direct immersion brewing method producing an extremely rich body of tea easily & effortlessly. Made with BPA Free acrylic, its Aroma & Flavor Lock System retains the natural flavors of premium loose teas without bitterness, acidity or leaves in the infusion and the unique dispense mechanism allows for a hassle free dispensing of the infusion.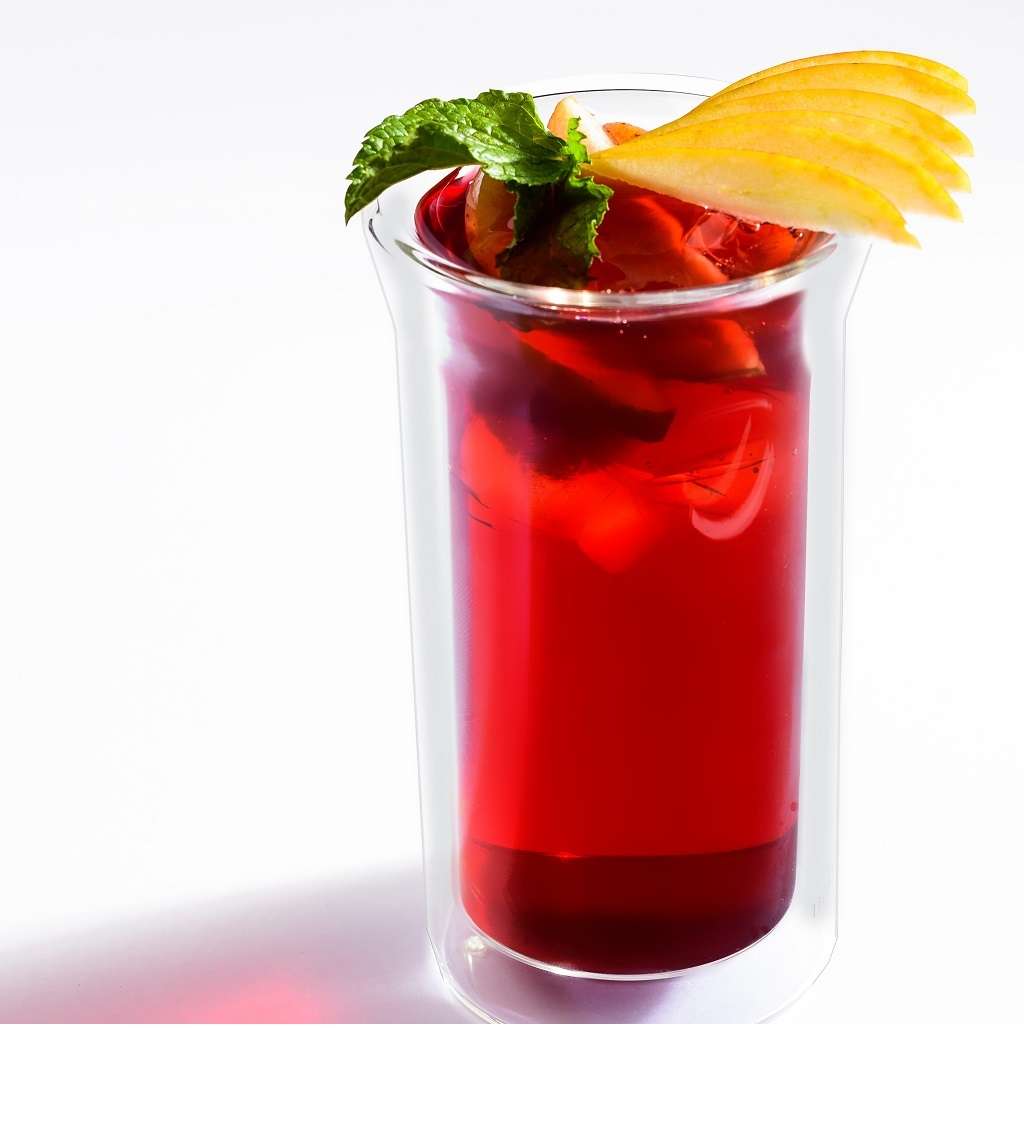 Double Walled Iced Tea Glass
Beautiful insulated artisanal tea glass to enjoy hot and iced teas
The Double Walled
Iced Tea
Glass is made with high quality borosilicate glass to serve your favorite hot or iced teas. The double glass layer provides insulation and the dramatic visual appeal of a floating liquid. Serve your teas in style with The Kettlery's artisanal glass
tea accessories.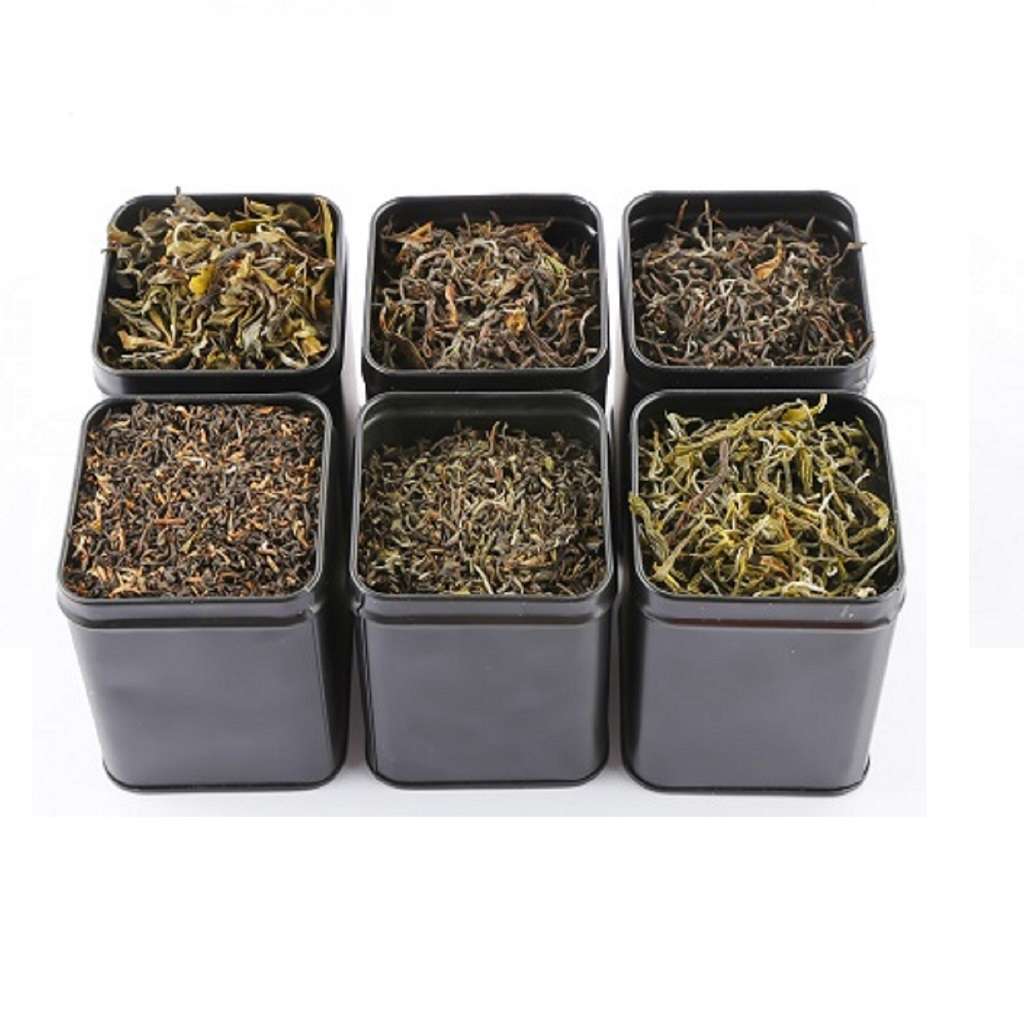 Direct from Source Teas in Airtight Black Tea Tins
Darjeeling Teas, Assam Teas & Nilgiri teas in food grade square tins
Gentlemens Tea Set Contains Direct from Source high grown loose leaf
Along with six Airtight Square
tea tins
that allow for safe storage of teas. Small in size, these tins are easily stackable, travel friendly and a great option for gifting.